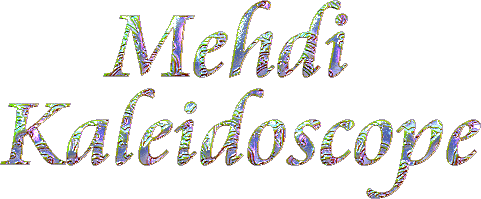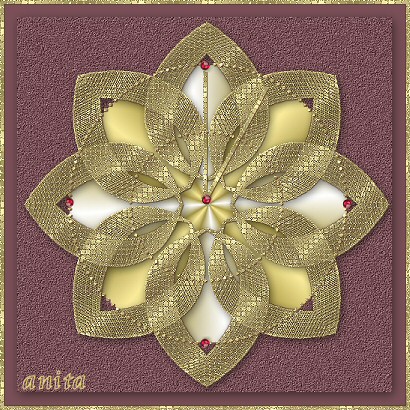 A working Knowledge of PaintShopPro is assumed.
Download Mehdi's free Plugins HERE
My supplies HERE

Much like Kyoto Color, Mehdi Kaleidoscope has a counterpart in Psp.
You will find that this plugin is fairly simple
and has a randomize button.
I have found countless uses for it.
Extract to your Mehdi Kaleidoscope to your plugins folder.
Re-start psp for it to take effect.

Open the gold_mosaic pattern and the ellipse
psp image to your desktop.Export the red_bead as a tube.
Set your foreground pattern to gold_mosaic and
the background to null.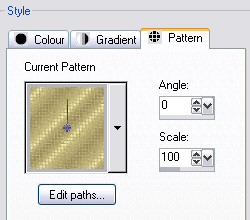 Make the 'ellipse image active by clicking on it.
Image-Canvas size 500x500 pixels. Click OK.
Effects-Mehdi Kaleidoscope with these settings.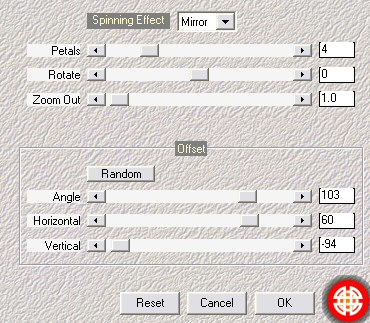 Click OK.
Image-Resize-90%
Right click the top of your layer in the layer pallette
and choose duplicate.
Make sure your duplicate layer is highlighted.
Image-Rotate-Free Rotate-45.00, all layers unchecked.
It does not matter if the rotate is left or right.
Layers-Merge Visible.
Now would be a good time to save.